Digital Creative Lead - UX Strategy, Design, Interaction, Illustration
​​​​​​​
Creative lead on site, logo design, game development, sprite animation, and environmental background Illustration for LUNESTA's Follow the Wings micro site.
Gameplay
Players would guide the Lunesta butterfly across a continuous upward scrolling background of meadows, ponds and forest (level 2 pictured above). You would gain points by collecting coins and flowers. Lose points when colliding with frogs, jumping toads, hawks, crows and butterfly nets. Three levels all together. After your game is over you could log your intiials and high score on the leaderboards.
Above is the original illustration I created to pitch the idea to the client. Below is a bunch of animated sprites that happen throughout the game. Click on the images to enlarge animation.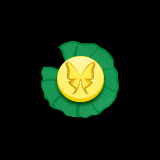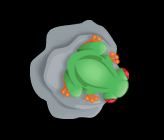 If you would like to discuss this, or any other project on this site contact me directly and let's chat!